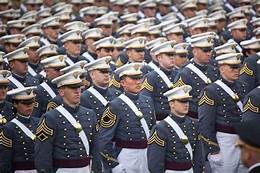 Military Service Academies
What is a Military Academy?

Benefits and Commitment of a Military Academy

Tuition, room, and board are free.

You get paid while you are attending.

You must serve for several years in the military after you graduate unless you go to the Merchant Marine Academy—then you have other options.

What are the qualifications and application process for each Academy?