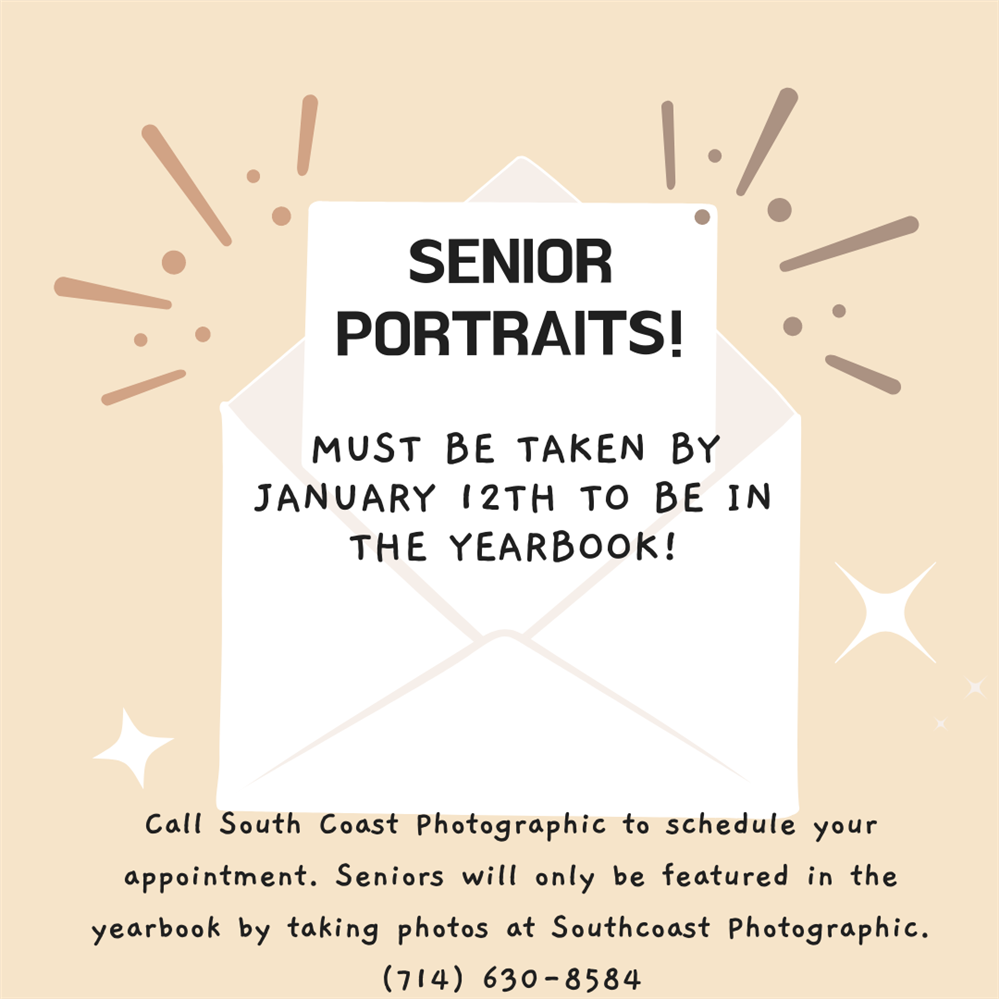 Yearbook
Please go to the Activities Office to purchase your yearbook before prices go up in the Spring

Cost

Yearbooks are available for purchase $85 with IFL; $100 without. In April, prices will go up to $95 with IFL; $115 without.

SENIORS ADS

Attention Class of 2020 Parents:

The deadline for Senior Ads has been extended to November 27th! We know how awesome your children are but why not let everyone else know by placing an ad in your child's senior year yearbook? Senior send off ads have become a tradition here at FUHS, and we just wanted to remind you that the November pricing has been extended to November 27th. Don't miss out on this once-in-a lifetime opportunity. For more information on pricing and how to submit your ad, please visit www.TheYearbookCompany.com. Don't delay, as space may

be limited.
Seniors, please make your appointment at South Coast Photographic for your yearbook photo. This is the only way we will be able to feature you in the Senior Section of the yearbook.