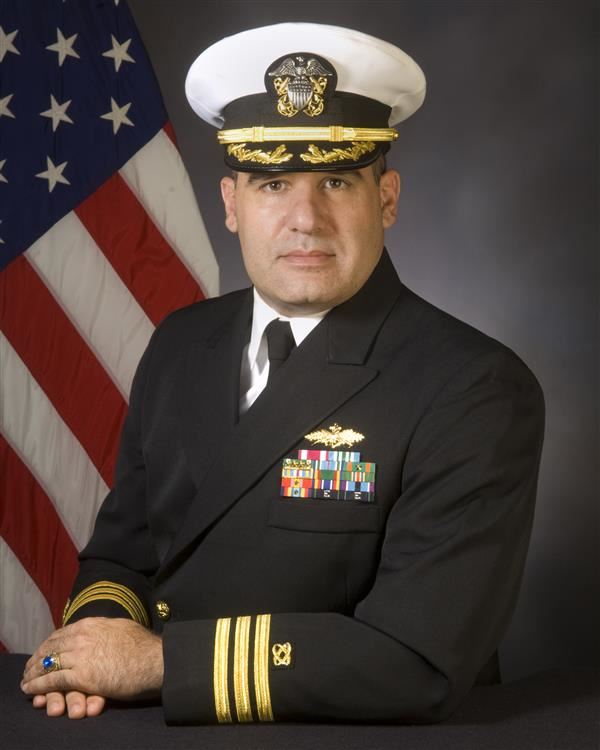 Phone: (562) 266-5051
Email:
Degrees and Certifications:
CDR Rob Ballister, CEC, USN (ret)

CDR Rob Ballister is a retired US Navy Civil Engineer Corps officer with significant construction management and facility engineering experience. He most recently served at the major staff level in Washington, DC. Prior to that, his previous tour was as an instructor at the United States Naval Academy, where he taught leadership, weapons systems, and basic engineering. CDR Ballister retired in June of 2014 and is using both his technical and instructor skills as a Senior Naval Science Instructor in the Navy Junior ROTC program. His first job was at Deptford High School in Deptford, NJ. After four wonderful years there, for family reasons he moved on to the SNSI job at La Habra High School in La Habra, CA.

CDR Ballister graduated the United States Naval Academy in 1994, is a registered professional engineer, and has a masters degree in Civil Engineering. He has had numerous construction management and public works tours during the course of his career, and has deployed twice with the Navy Seabees.

He is also an award-winning author. His book, God Does Have A Sense Of Humor, received the 2007 Military Writers' Society of America Gold Medal for Humor, and he was honored with the President's Award from that organization in 2009 for his service to the organization.

CDR Ballister is married, with two young children.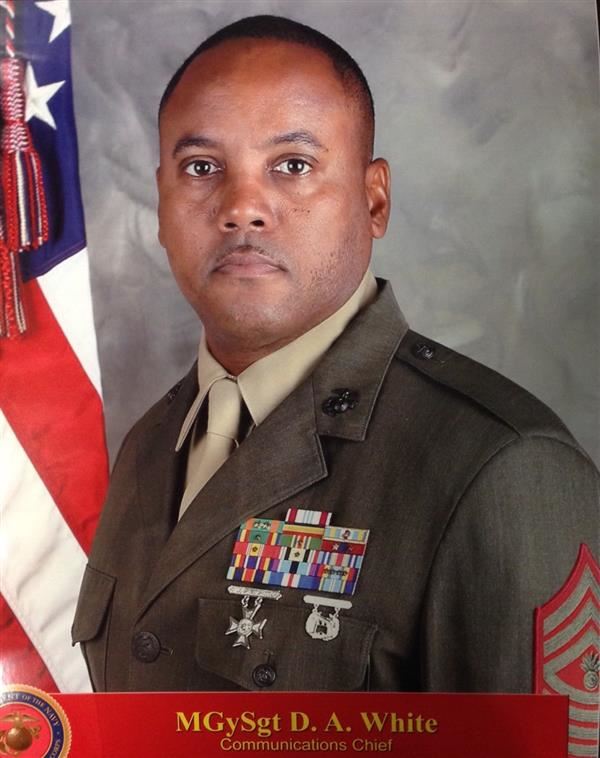 Phone: (266) 562-5051
Email:
Degrees and Certifications:
Master Gunnery Sgt Darin White, USMC (ret)

MGySgt Darin White is a retired US Marine Communications Chief with tremendous experience in communications planning, management, implementation support and troubleshooting. His last assignment was the Communications Chief for Communications Company, 1st Marine Division, III Marine Expeditionary Force aboard Camp Pendleton, CA. Prior to that, he was the Communications Chief of 5th Marine Infantry Regiment, 1st Marine Division, III MEF. Upon retiring from active duty in September 2017, MGySgt White initially worked as a home security technician and later as a General Motors car salesman prior to becoming a Naval Science Instructor at La Habra High School.

MGySgt White enlisted in the Marine Corps in August 1992 and became a field radio operator. MGySgt White served as an embassy guard at American Embassy Djibouti, Republic of Djibouti as well as American Embassy Lima, Peru. He participated in two-unit deployments to Okinawa, Japan and has three combat deployments in support of Operation Iraqi Freedom. In addition, he has an Associate of Science degree in Management.

MGySgt White is married with one child.