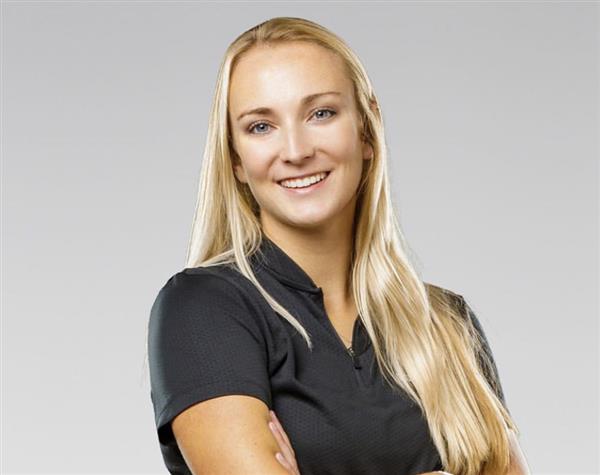 Phone:
Email:
Degrees and Certifications:
Megan Tominic - Head Coach - Girls Volleyball

Megan Glennie was born and raised in Southern California and attended California Baptist University on a volleyball scholarship. She graduated with her Bachelor's Degree in Marketing from CBU, where she played as a libero on the women's indoor volleyball team. After her indoor volleyball season, she decided to pursue beach volleyball. In her first month of competition she earned her AA ranking and received a scholarship to obtain her MBA and play for the Division I Sand Volleyball team at Grand Canyon University. She played two seasons for the Lopes and earned her Master's in Business Administration with an Emphasis in Leadership. During her senior year for the Lopes (2015) GCU finished 15th in the nation in the AVCA Collegiate Sand Volleyball Association. She went on to earn her AAA in beach volleyball.

Megan has coached on and off for over eight years. She began her coaching career in 2010, helping run summer camps and clinics every year for California Baptist University. During this time, Megan coached at both the club volleyball level and Gold Medal Squared where she ran camps with college coaches all around the U.S. In 2015, Megan was named the Volleyball Director at Pacifica Christian High School. While serving as the director, Megan was the head coach of the women's indoor and sand volleyball program, while at the same time directing/assisting the men's indoor program.

Currently, Megan is the club director at ProPlay Volleyball Club where she both coaches and directs 15 teams alongside her husband, Filip Tomicic. In addition to directing and coaching at ProPlay, Megan was named the head coach of Fullerton College, where she set forth in coaching both the indoor and sand volleyball team this past season. In her first season at Fullerton College, the Hornets made a playoff appearance and finished ranked 23rd overall in the state. Along with coaching at Fullerton College, Megan will set forth in her second season as the head women's varsity volleyball coach at Troy High School.