The Free Application for Federal Student Aid, a part of the U.S. Department of Education, is the largest provider of student financial aid in the nation. The office of Federal Student Aid helps make college education possible for every dedicated mind by providing more than $150 billion in federal grants, loans, and work-study funds each year. For more information and to apply: http://fafsa.gov

FAFSA Overview: https://www.youtube.com/watch?v=gUis5lityCQ
Financial aid is money to help pay for college or career school. Aid can come from
FAFSA IS FREE. There is no cost to apply
It is used for both public and private schools
The filing period begins in December 2023
For Basic Eligibility Criteria please see the link below:

http://studentaid.ed.gov/sa/eligibility/basic-criteria

FAFSA Step-by-Step Guide that walks students and families through each question of the FAFSA, including screenshots and explanations and a FAQ page for students with special circumstances.
State Deadlines:

California – March 2, 2024 (date postmarked).
Cal Grant also requires submission of a school-certified GPA by March 2, 2024. Seniors may Opt-Out of having their GPA's submitted, but in doing so, students will NOT qualify for a Cal-Grant. This form is available here: GPA Opt-Out Form and must be filled out and returned to your Guidance Technician.

FAFSA Deadlines Federal Deadline:

Online applications must be submitted by midnight Central Time, June 30, 2024.
Any corrections or updates must be submitted by midnight Central Time, September 15, 2024.
SENIOR COYOTES!

Scan this QR Code if you HAVE completed your financial aid application! By filling out this form and showing proof of completion, you will have met one of your high school graduation requirements!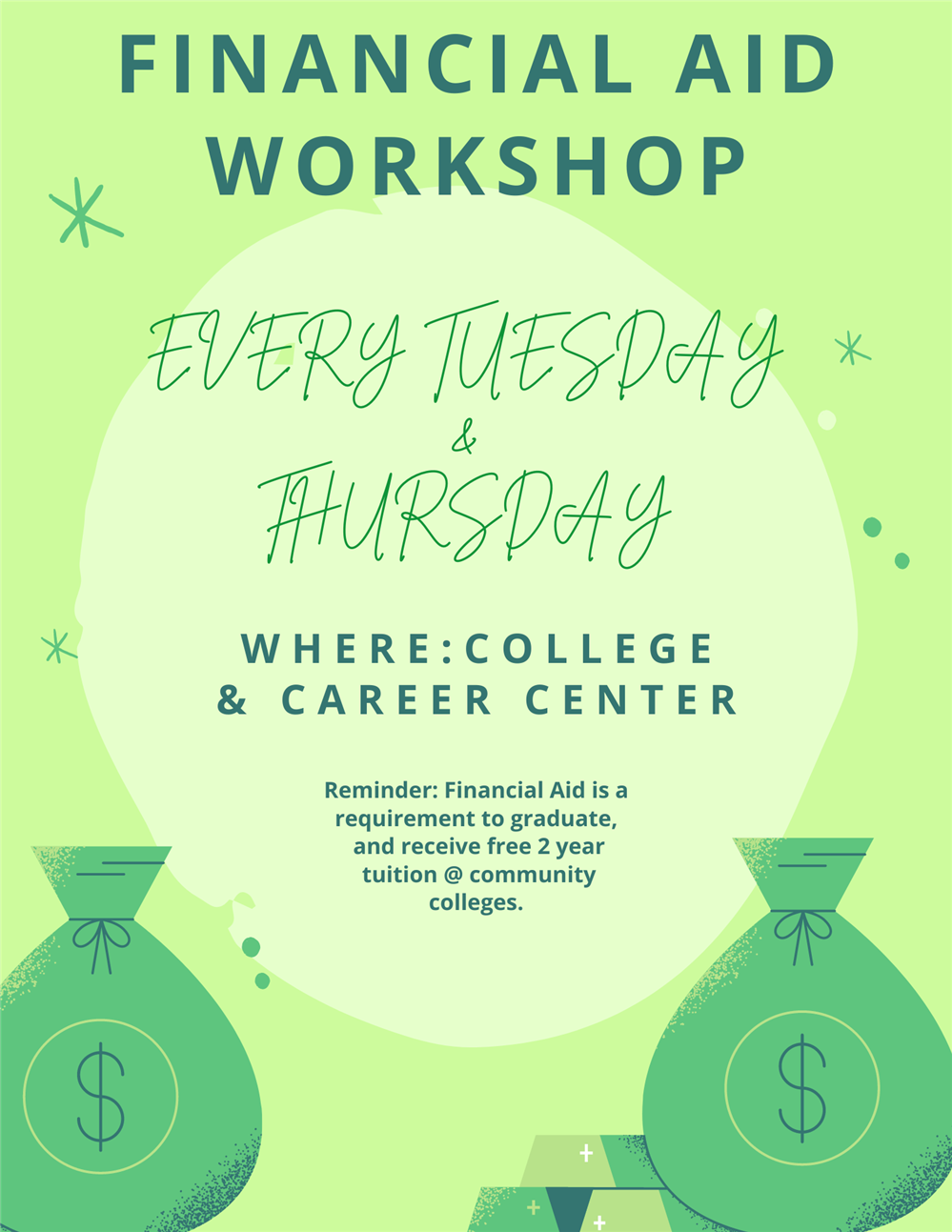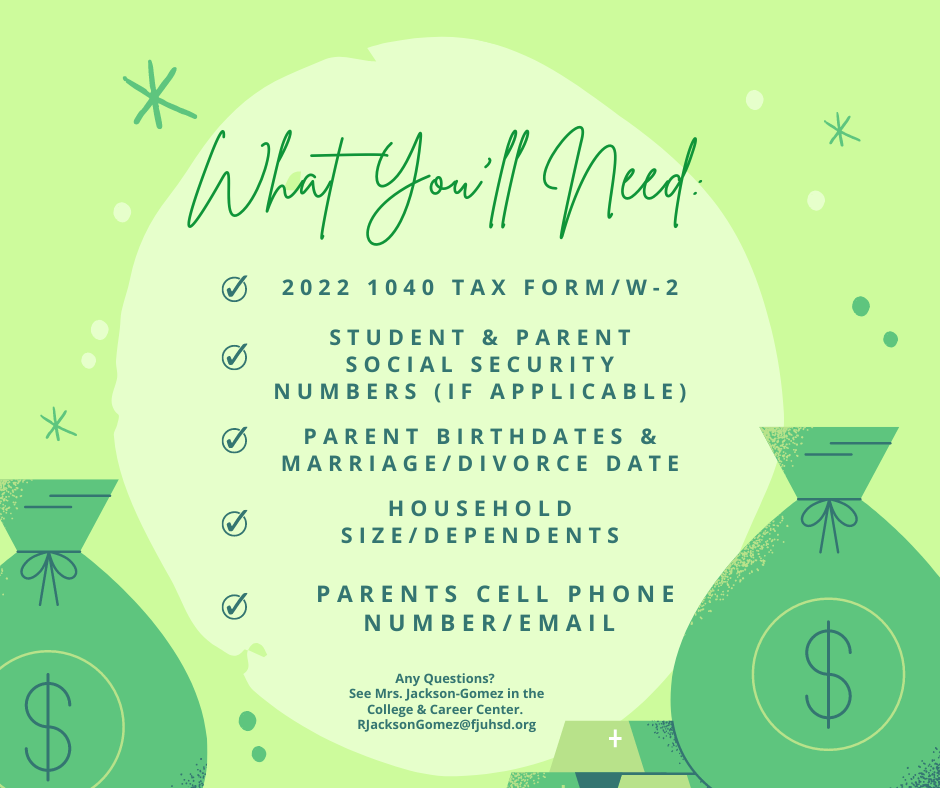 FSA I.D. is needed by both student and one parent to submit the FAFSA electronically. You can create your FSA I.D. in advance at https://studentaid.gov/fsa-id/create-account/launch or you can also watch this step by step video on how to create your I.D. https://youtu.be/yj1Pn-shze8

You'll need your Social Security number, full name, email address (NOT SCHOOL EMAIL) and date of birth. You'll also need to create a memorable username and password, and provide answers to some challenge questions so you can retrieve your account information if you forget it.
The California DREAM Act of 2011 is the result of two bills, Assembly Bill 130 (AB 130) and Assembly Bill 131 (AB 131). Together, these bills allow undocumented and documented students who meet certain provisions of AB 540 to apply for and receive Cal Grants and Board of Governor's Fee Waivers at community colleges as well as institutional aid at California colleges and universities.

For comprehensive information about the California DREAM Act, including access to the application materials, important dates, and instructions, please visit

http://www.caldreamact.org
Need Help Filling Out Your FAFSA Form or College Applications?

Make an appointment with me & I can help!

OR

Stop by The College & Career Center.