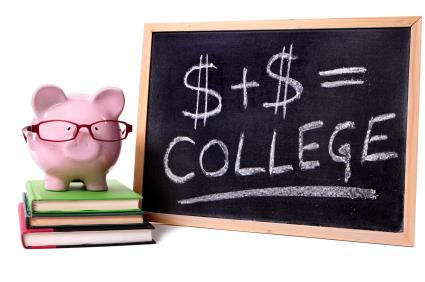 FJUHSD Local Scholarship Listing

---

---

Asian Pacific Scholarship Fund

---

Abbott and Fenner Scholarship Program


Abbott & Fenner Business Consultants are pleased to anounce that they are awarding up to $1,000 to the winner(s) this each year.

Scholarship Deadline - June 14, 2019.

Application Process

Students will submit an essay on the topic that appears on the scholarship page of our web site:http://www.abbottandfenner.com/scholarships.php

---

Edison Scholarship

Application for the $40,000 Edison Scholars college scholarships is now open until Dec. 14 for high school seniors planning to study STEM (science, technology, engineering or math) next year in college to apply. For details, please visit edisonscholars.com.

If you have any questions about the scholarship program, please contact edisonscholars@scholarshipamerica.org

Amount of Award: $40,000

Deadline for entry: December 14, 2018

AES Scholarship

The consulting firm of AES Engineers is committed to continuing its support of higher education by providing scholarships to deserving students. This award is available to all students, regardless of their field of study.

To be eligible the student needs to answer one of the essay questions that they will find on our site at http://www.aesengineers.com/scholarships.htm

Essays should be submitted by deadline to scholarships@aesengineers.com

Amount of award: $500

Deadline for entry: October 6, 2019

---

The Foot Locker Scholar Athletes program honors student-athletes who demonstrate exceptional academic ability and strong leadership skills in sports, in their schools, and within their communities. Whether you're the lead scorer or the most spirited team player, we want to hear how you have taken the skills you've cultivated in the locker room and used to them create a powerful, positive impact on the lives of others around you. https://footlockerscholarathletes.com/

Amount of award: $20,000

DEADLINE: December 14, 2018

---

Barbizon Modeling & Acting Scholarship

Winner will receive a scholarship award of up to $100,000 covering four (4) year college tuition to an accredited college or university of the winner's choice, excluding vocational or technical colleges and trade schools. The tuition scholarship will be paid directly to the school, on behalf of winner. https://www.barbizonmodeling.com/scholarships/

Amount of award: $100,000

DEALINE for entry: December 31, 2018

---

Hong Kong Schools Alumni Federation Scholarship (HKSAF) $2,000.00

Stop by Room 5 to pick up an application or download here Selection is made by the Domestic Scholarship Selection Committee consisting of 3 non board members. Selection is based on overall academic performance, financial need, demonstrated leadership and participation in school and community activities, honors, and personal statement. For more information go to http://www.hksaf.org/

Amount of award: $2,000

DEALINE for entry: December 31, 2018

---

BigSun student athletes $500.00

All student athletes are eligible regardless of the sport they are engaged in or the capacity in which they participate. The student must be a high school senior or be attending a post secondary institute. http://www.bigsunathletics.com

Amount of award: $500

DEALINE for entry: June 19, 2019

---

Leon Owns Foundation

Any student who lives or attends school in the surrounding area within 50 miles radius of Orange County. Application available in room 5.

Amount of award: $1,000

DEADLINE for entry: March 22, 2019

---

Here's our collective list of the top

online national scholarship

resources:

---

MORE SCHOLARSHIPS, CHECK OUT THESE SITES!

APIASF.org.

The Asian & Pacific Islander American Scholarship Fund (APIASF), the nation's largest non-profit organization that provides scholarships to exceptional Asian and Pacific Islander Americans with financial need.

Collegeboard.org

.

This online tool created by College Board can help you locate scholarships, internships, and grants, which match your education level, talents, and background.

Latinocollegedollars.org.

"Scholarships can play an important role in helping you pay for college. They are free money that you can apply for and they don't have to be paid back"

MyCollegeDollars

- Connect now with the nearly $6 BILLION in available scholarship aid and $45 BILLION in federal and state grants.