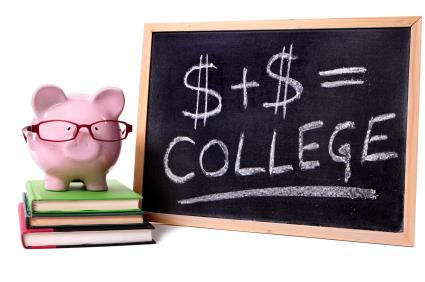 FJUHSD Local Scholarship Listing

---

---

---

OppU Achievers Scholarship

Award: $2,500

Deadlines: Applications accepted year-round with cycle deadlines on September 30, December 31, March 31, June 30

Eligibility: GPA above 3.0

How to Apply: Students submit a short essay through the portal on our scholarship page

---

---

Abbott and Fenner Scholarship

Scholarship Deadline: 2022 TBA


Abbott & Fenner Business Consultants are pleased to anounce that they are awarding up to $1,000 to the winner(s) this each year.

Students will submit an essay of 500 and 1000 words. Describe your educational career and life goals. Explain your plan for achieving these goals. Include your degree/major, why you selected it, and how this degree/major will help you achieve your goals.site:http://www.abbottandfenner.com/scholarships.php

AES Scholarship

Amount of award: $500

Deadline for entry: 2022 TBA

The consulting firm of AES Engineers is committed to continuing its support of higher education by providing scholarships to deserving students. This award is available to all students, regardless of their field of study.

To be eligible the student needs to answer one of the essay questions that they will find on our site at http://www.aesengineers.com/scholarships.htm

Essays should be submitted by deadline to scholarships@aesengineers.com

---

---

BigSun Student Athletes

Amount of award: $500

DEALINE for entry: 2022 TBA

All student athletes are eligible regardless of the sport they are engaged in or the capacity in which they participate. The student must be a high school senior or be attending a post secondary institute. http://www.bigsunathletics.com

---

---

The College Board Opportunity Scholarships and Recognition Program ("Scholarship Program" or "Program") begins on December 5, 2019 at 12:00:01 a.m. Eastern Standard Time ("EST") and ends on February 29, 2020, at 11:59:59 p.m. EST for the Class of 2020. This unique scholarship program guides students to complete six essential steps that move them closer to college with the opportunity to earn scholarships ranging from $500 to $40,000.*

---

SuperMoney's Financial Literacy Scholarship

SuperMoney's Financial Literacy Scholarship seeks to celebrate students who share our same mission. Our scholarship program awards $2,500 a year to a student who wants to help Americans improve their financial wellness through continued education.

To qualify students must:

Be enrolled full-time in high school as a senior or be a part-time or full-time student in a college, graduate school, trade school, or coding bootcamp.

Have an overall average GPA of at least 3.0.

Be a citizen or permanent resident of the United States.

Upload an unofficial transcript or an enrollment verification document.

Submit a 400- to 600-word essay on the prompt specified below.

---

Here's our collective list of the top online national scholarship resources:

---

MORE SCHOLARSHIPS, CHECK OUT THESE SITES!

APIASF.org.

The Asian & Pacific Islander American Scholarship Fund (APIASF), the nation's largest non-profit organization that provides scholarships to exceptional Asian and Pacific Islander Americans with financial need.

Collegeboard.org

.

This online tool created by College Board can help you locate scholarships, internships, and grants, which match your education level, talents, and background.

Latinocollegedollars.org.

"Scholarships can play an important role in helping you pay for college. They are free money that you can apply for and they don't have to be paid back"

MyCollegeDollars

- Connect now with the nearly $6 BILLION in available scholarship aid and $45 BILLION in federal and state grants.